Versions 1.5 & 1.6 Released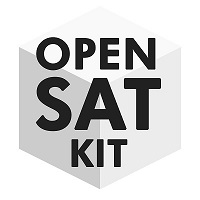 Release notes for Versions 1.5 (September 2018) and 1.6 (November 2018):
Highlights:
Added a create app page that allows a user to create a new app and integrate into the kit with 5 simple steps.
Added a user app integration page that assists the user with integrating a new app into the kit.
Created cFE exercises in cFE tutorial directory that are intended to be used as part of a cFE training module. The training slides will be released in 2019.
Added an instrument sim app (isim) that is designed to be used in systems training module that will be released in 2019.
Updated default tables for HK, DS, TO, LC, and SC that are also part of the system training module under development.
The installation script has been updated to directly invoke the COSMOS installation script to install Ruby and COSMOS.
OSK roadmap...
Complete all sections of the User's Guide and OSK App Framework User's Guide.
Add self-guided training modules with exercises.
Add NASA Goddard's CCSDS File Delivery Protocol (CFDP) app.
Verify all open source app unit tests function correctly, create kit app unit tests, and use Travis to manage text automation.
Transition to cFE 6.6 when it is available.
See also the OSK GitHub Wiki and the Installation Instructions.
Written on September 24th, 2018 by David McComas
Feel free to share!